OCXO clock audio-card upgrade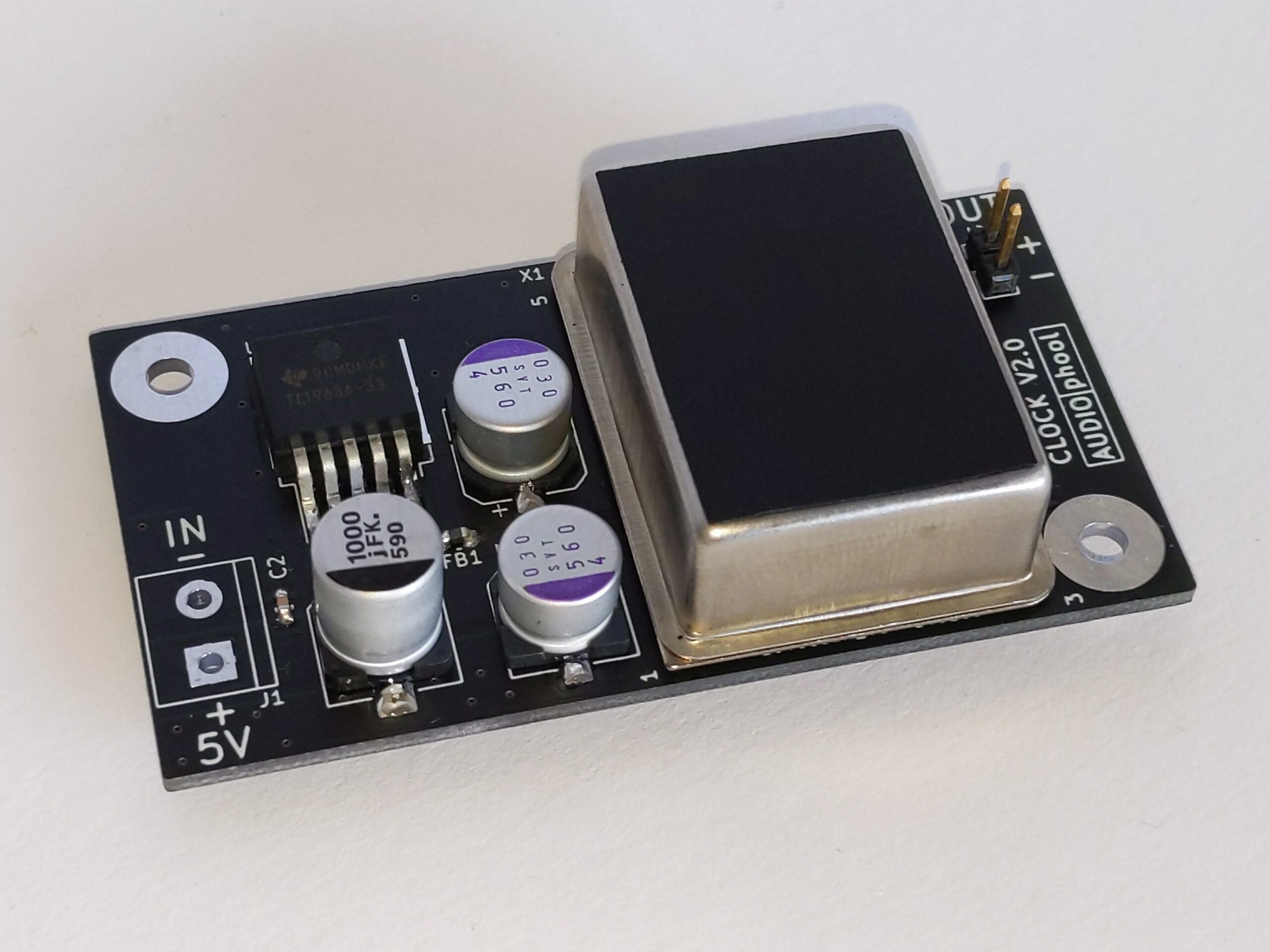 One of the most critical parts in your digital audio playback system is the outputcard of your music server. A seperate linear powersupply for this card makes a huge difference in sonic performance. But the quality of the used clock also contributes a lot to a fluent and analog music reproduction.
Now you can upgrade your audio-card with an extreme stable and ultra low noise OCXO clock.
Important! Before sending a product to upgrade, please contact me in advance.
To upgrade your product, the product needs to be send to:
AudioPhool
Adres:
Postcode:
The Netherlands
Price: €395,- ex VAT
Send your card to us and we will upgrade your PCIe outputcard with a very precise 5ppb OCXO clock. You will gain a much smoother, dynamic and analoge sound. The extra space needed in the PCI-slot is 20 mm at the back of the PCIe-card.
More info about the OCXO-clock: Click here